My son and I were out at The Rock trails last weekend. He was having a blast on the dirt jump sections, while I was having fun snapping pictures of him.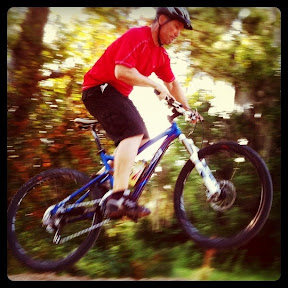 He couldn't stop laughing at my facial expressions in some of the shots that he took of me.
It's been fun watching him ride my old Schwinn lately, since he has out grown his Jamis recently. I guess it's especially cool to him since he found out it's about as old as he is, I suppose it's kinda like driving dad's old hot rod.